GLO Bonnet
Regular price

$18.00

Sale price

$18.00
Perfect for all hair types and styles
The GLO Bonnet was designed by a woman who sleeps with a satin bonnet every night! Say goodbye to worries of your bonnet slipping off all night, being too tight, not fitting over protective styles, and putting on a scarf to protect your hairline from the rough cotton elastic band on other bonnets!! This bonnet will solve all of those problems.
19-inch (JUMBO)

19-inch jumbo bonnet for curls, kinks, coils, waves, and straight hair, stretched manes, and low manipulation hairstyles to keep your hair covered!
27-inch (EXTRA LONG)

27-inch extra long bonnet for long hair, braided manes, and protective hairstyles to keep your hair covered!
Custom Fit To Stay on All Night

Adjustable hair ties to keep your bonnet secure all night by tying or tucking in the front or back of your head!
PROTECT YOUR EDGES 

Satin stretch band to protect hairline and allow your edges to lay, stay, and slay with ease!
SATIN MATERIAL

Smooth, double-layer satin to minimize frizz and damage while maximizing moisture retention in your hair!
Share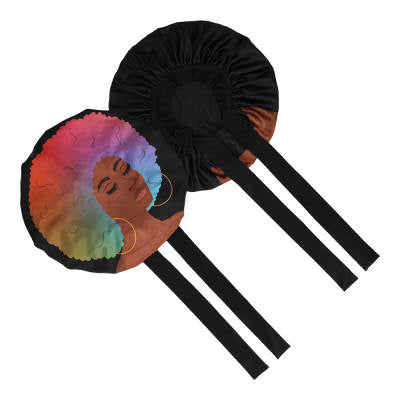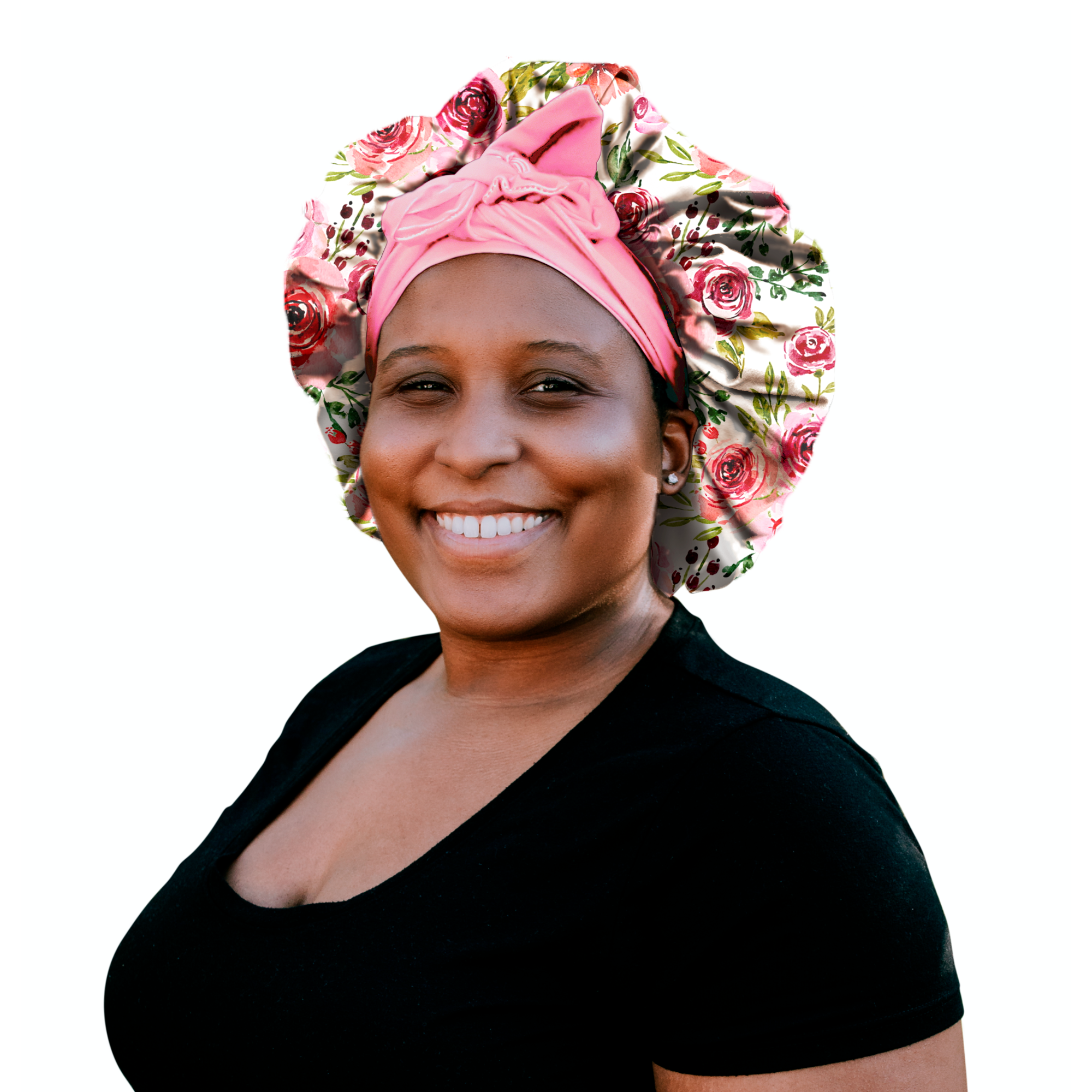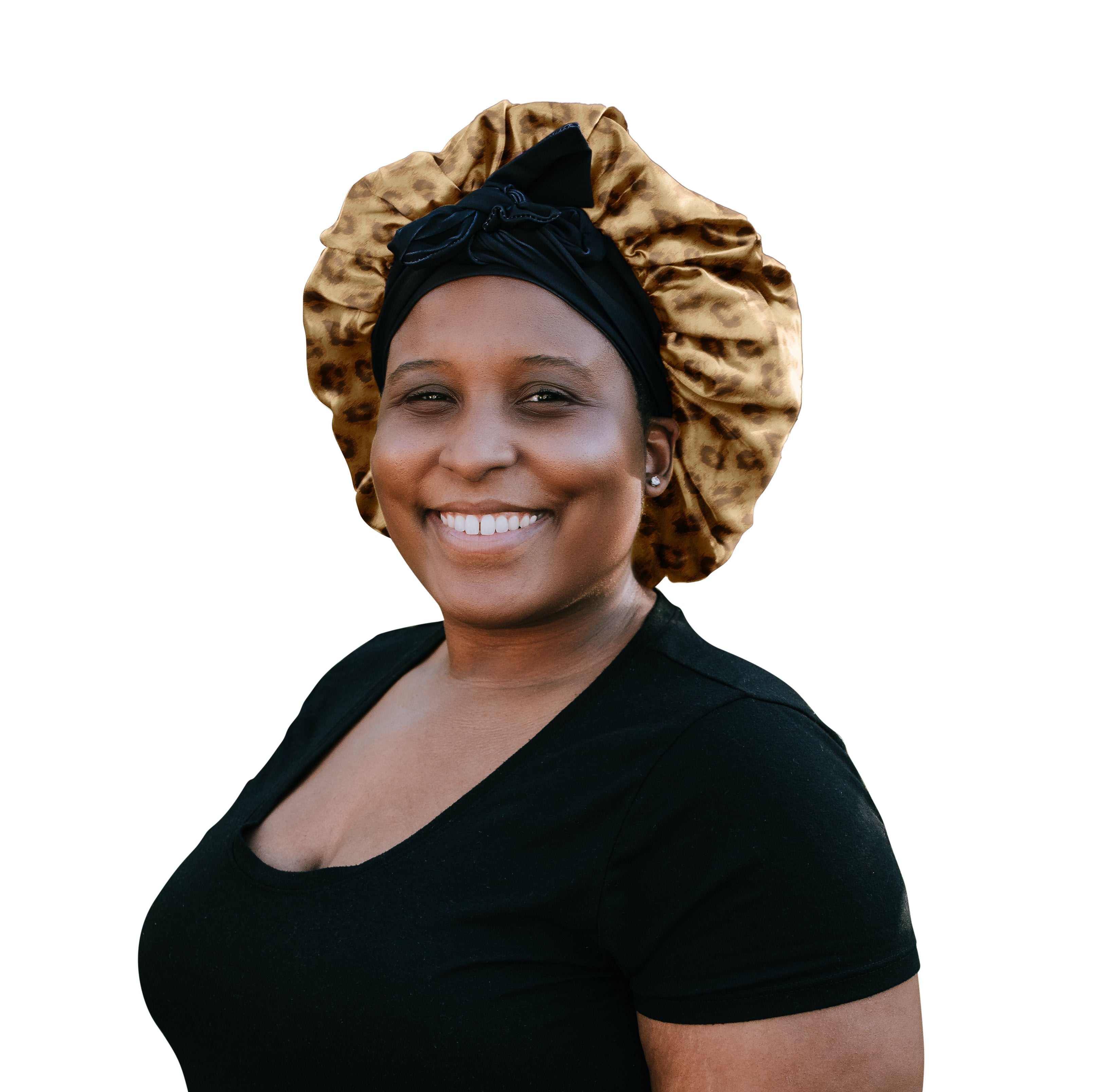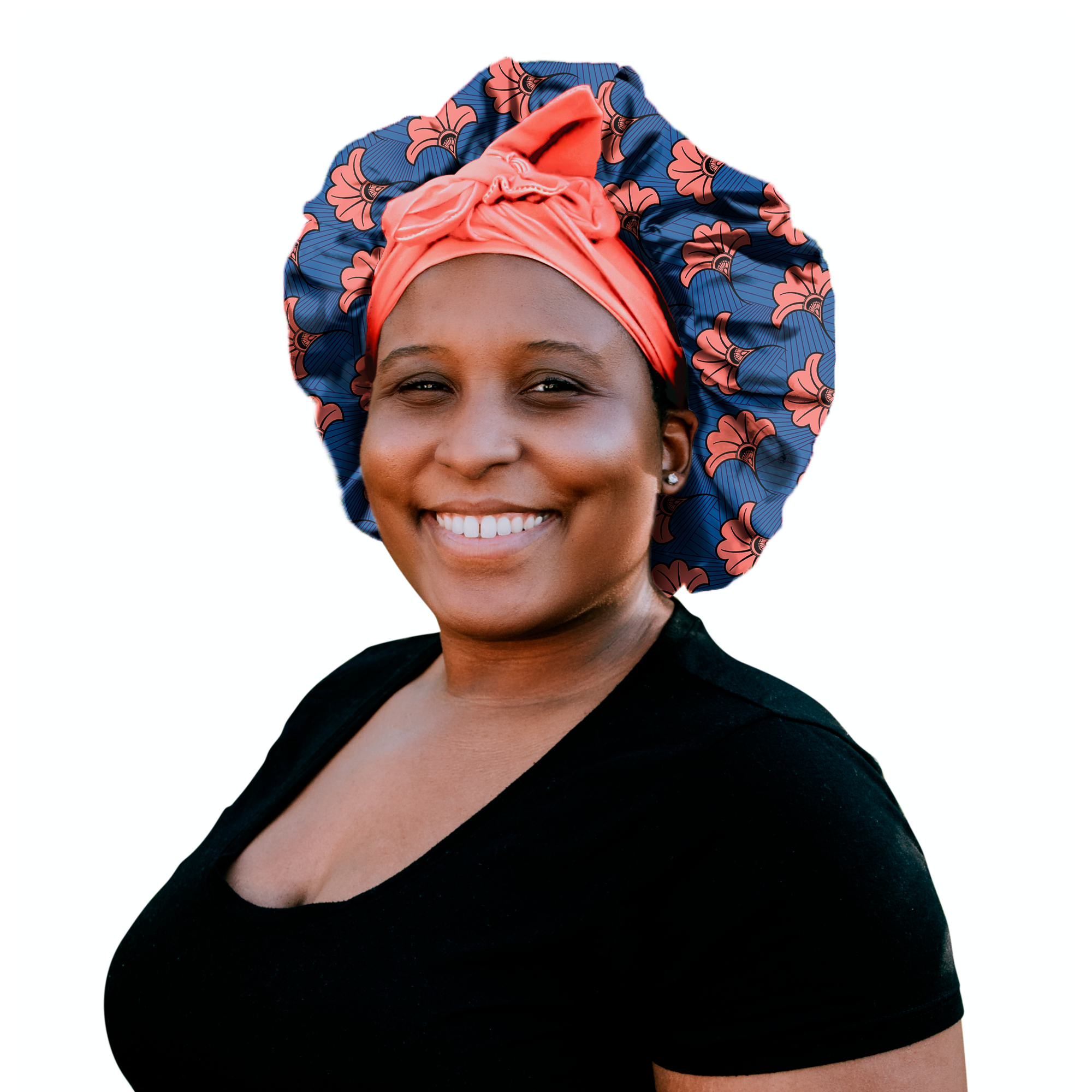 GLO Bonnet is a must have!
FAQs
WHAT'S DIFFERENT ABOUT THE GLO BONNET?

The short answer is: everything! But seriously, we do have TWO big standout features.

1. The adjustable ties are a game changer! They provide security but at your preferred tightness level.
2. The band is a satin stretch material which means it is actually safe and protective of your hairline!
HOW DO YOU TIE A GLO BONNET?

Great question, there are at least three ways! The owner's personal favorite is to wrap the ties to the front of the head, cross, and then tuck under the opposite ties. This method is both secure and gentle for those that tend to get uncomfortable in standard bonnets. Alternatively, you can tie a simple knot/bow in the front or back of your head.
HOW DO I KNOW WHICH BONNET LENGTH TO GET?

That's a tough question. If you do not have hair that naturally falls long or tend to wear styles that extend the length of your hair, go for the Jumbo. However, if you can't help yourself but install some knotless braids or passion twists every few months, then the Extra Long is definitely for you. It's all a matter of preference though and, of course, you can always get both. 😏