GLO Heat Cap (Upgraded)
Regular price

$55.00

Sale price

$55.00
Introducing the GLO Heat Cap - the ultimate solution to all your deep conditioning needs! Our Patent Pending, Battery Powered Deep Conditioning Heat Cap is packed with features that make it the most convenient and effective way to deep condition your hair.
 NEW FEATURES!
Satin Interior and Optional Protective Cover: The heat cap comes with a luxurious satin interior that delivers MORE HEAT to your hair than our previous design. Plus, there is an optional plastic cover to protect the heat cap from any water splashes while deep conditioning in the shower for fewer worries! 
Cordless Design

The GLO Heat Cap is cord-free, meaning you can use it anywhere without being tethered to a power outlet. This feature provides the ultimate convenience to use it while on the go or relaxing on the couch.
Long Heating Time

The heat cap provides at least 1 hour of heating time on high heat, meaning you can enjoy up to two 30-minute deep conditioning treatments without needing to recharge. This is a huge time saver, allowing you to multitask or enjoy other activities while conditioning your hair.
No Microwave Needed

You won't have to worry about spilling liquids in the microwave or dealing with the hassle of heating your deep conditioner that way. The GLO Heat Cap has three heating levels, so you can adjust it to your preferred temperature without needing to use a microwave.
Easy Charging and Bonus Items

The heat cap can be easily charged through any outlet, making it super convenient to use. Plus, it comes with a reusable plastic shower cap and a satin bag for storage, making it a complete package that you can take anywhere. The bonus items add value to your purchase, and the cotton bag is perfect for travel and storage.
Share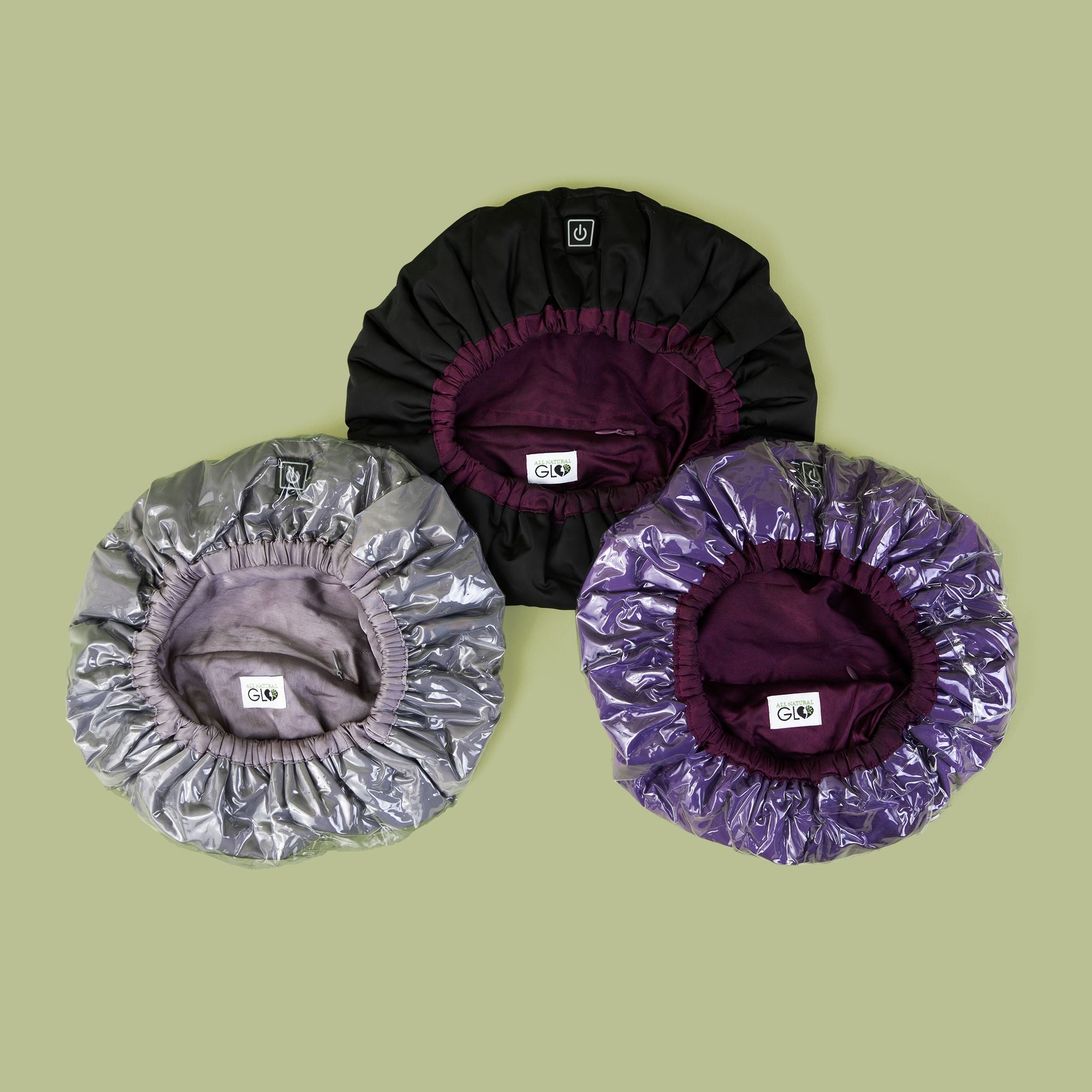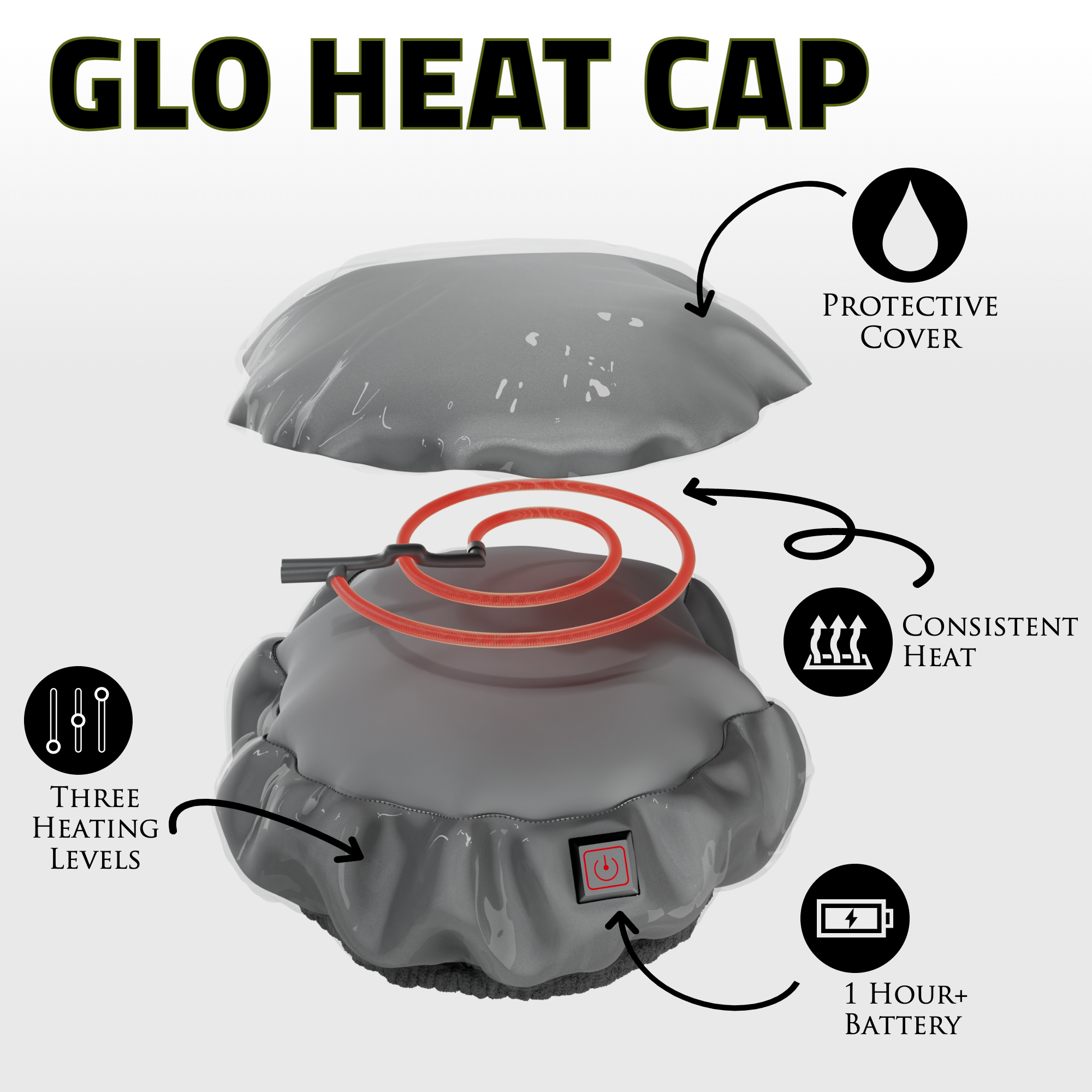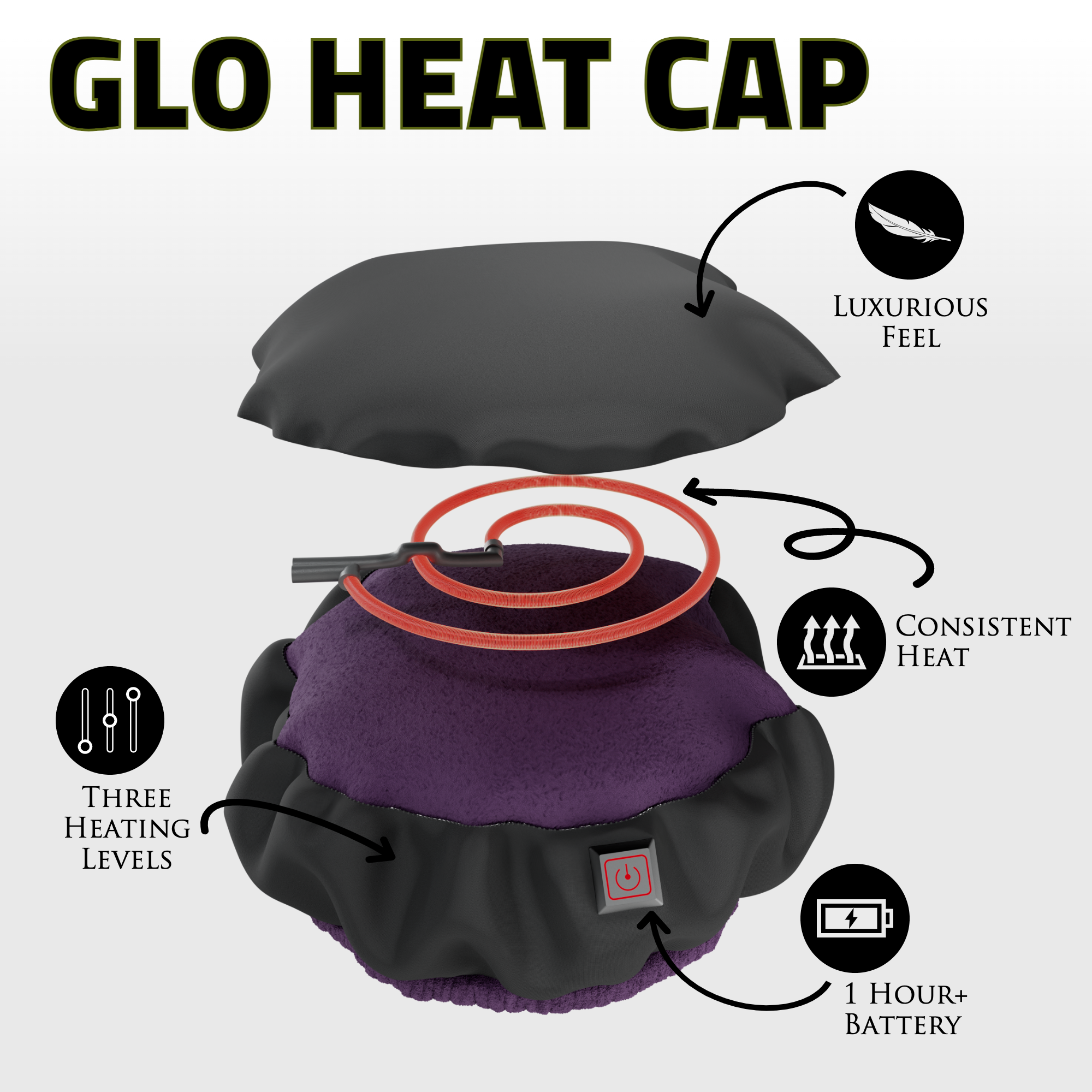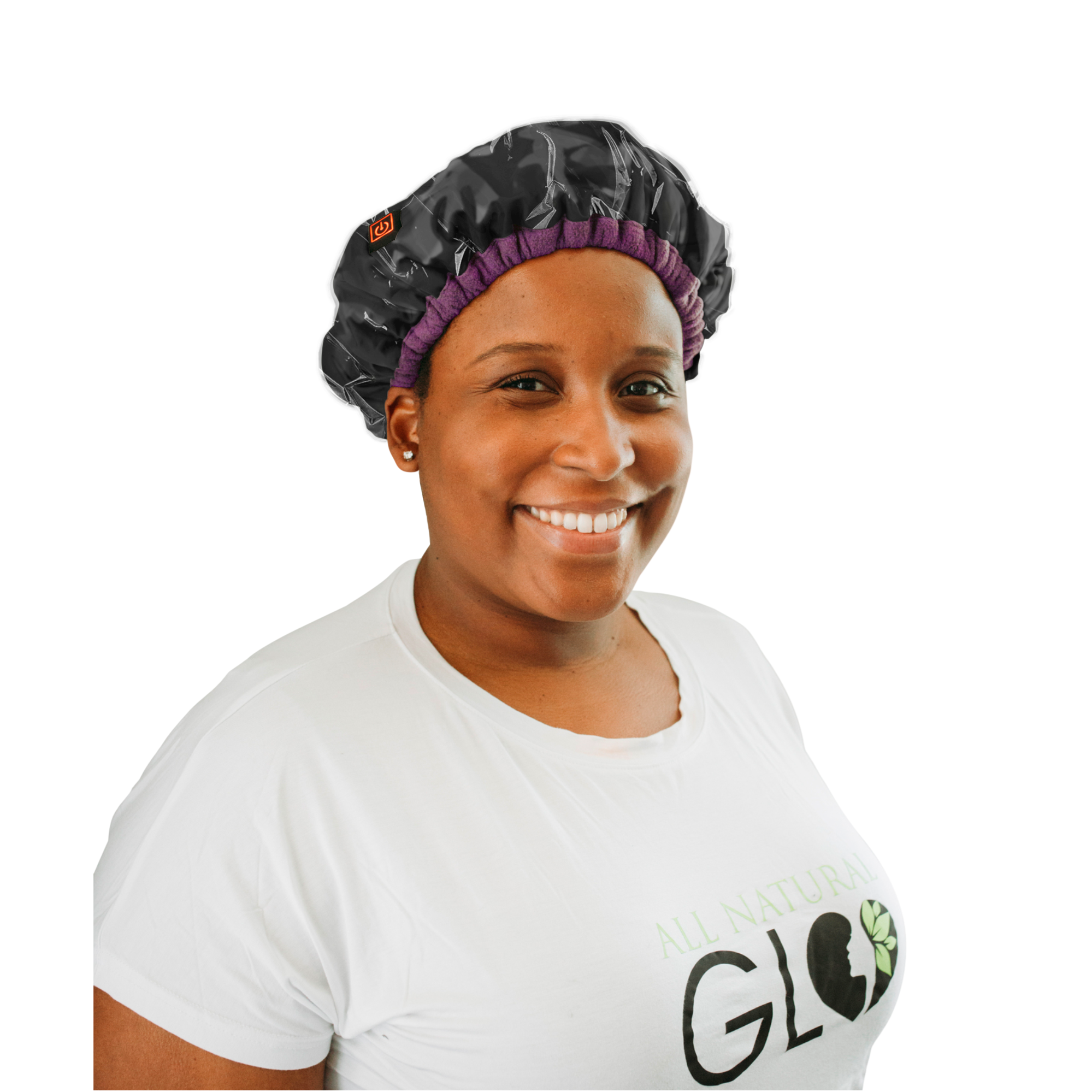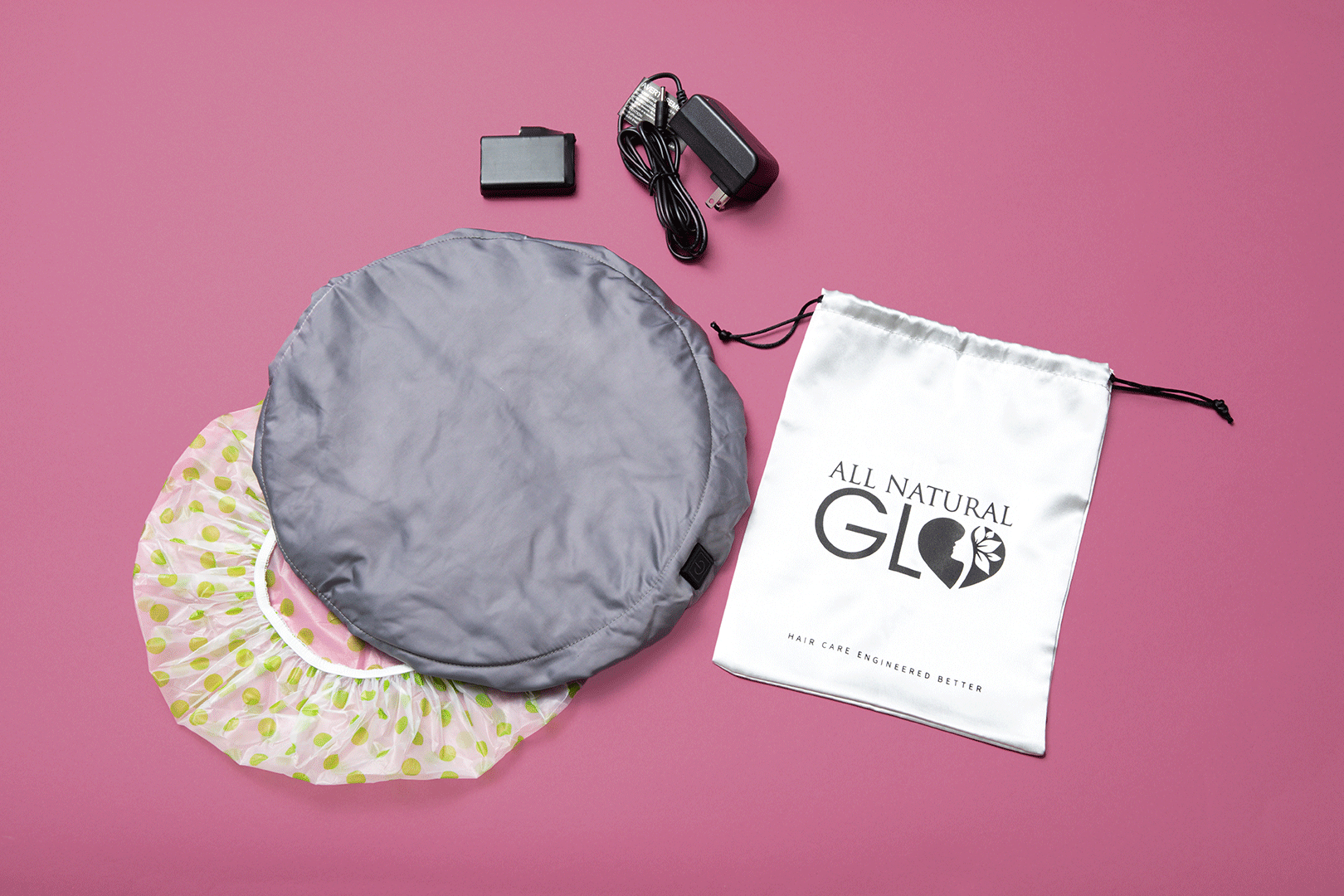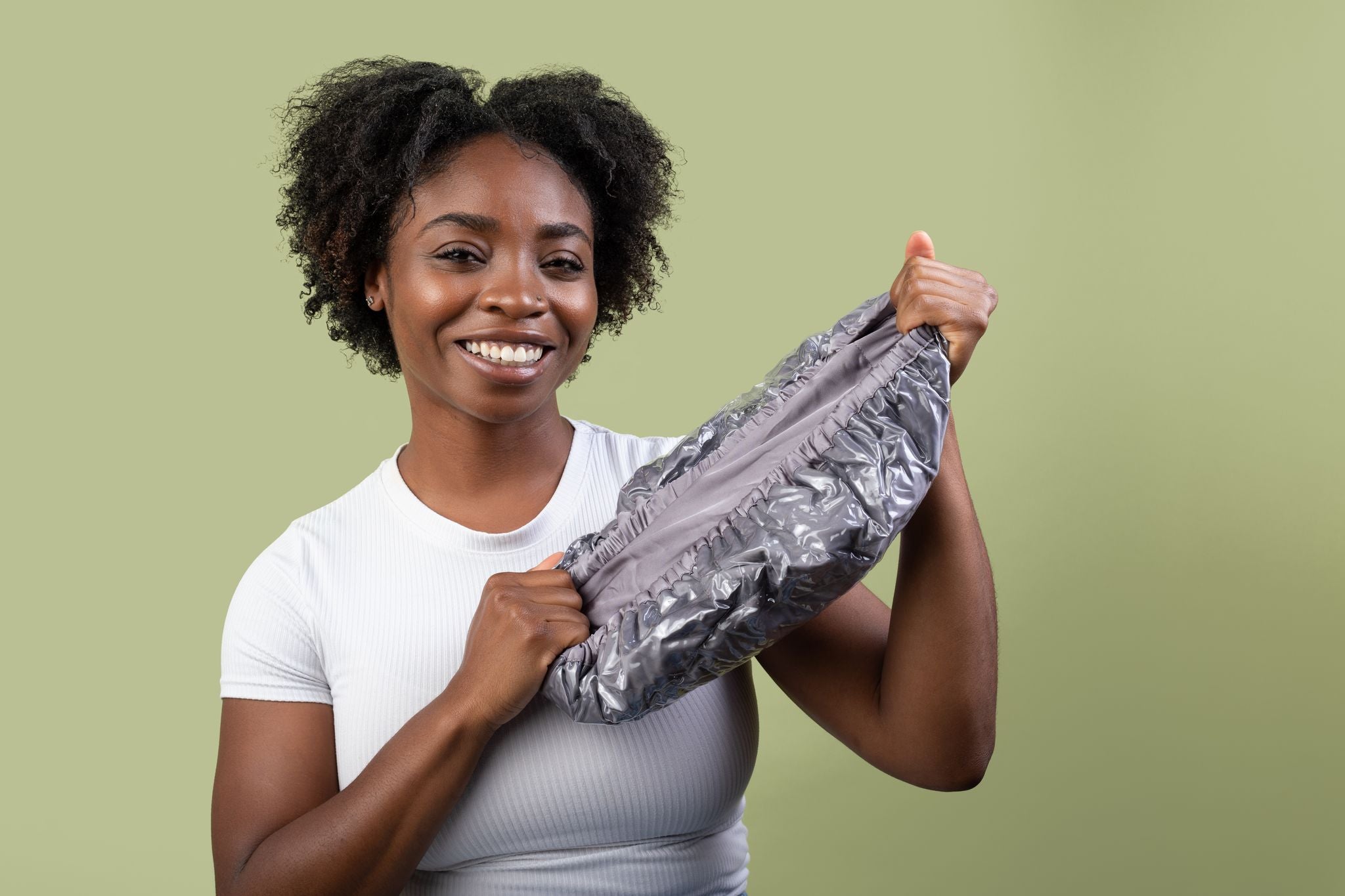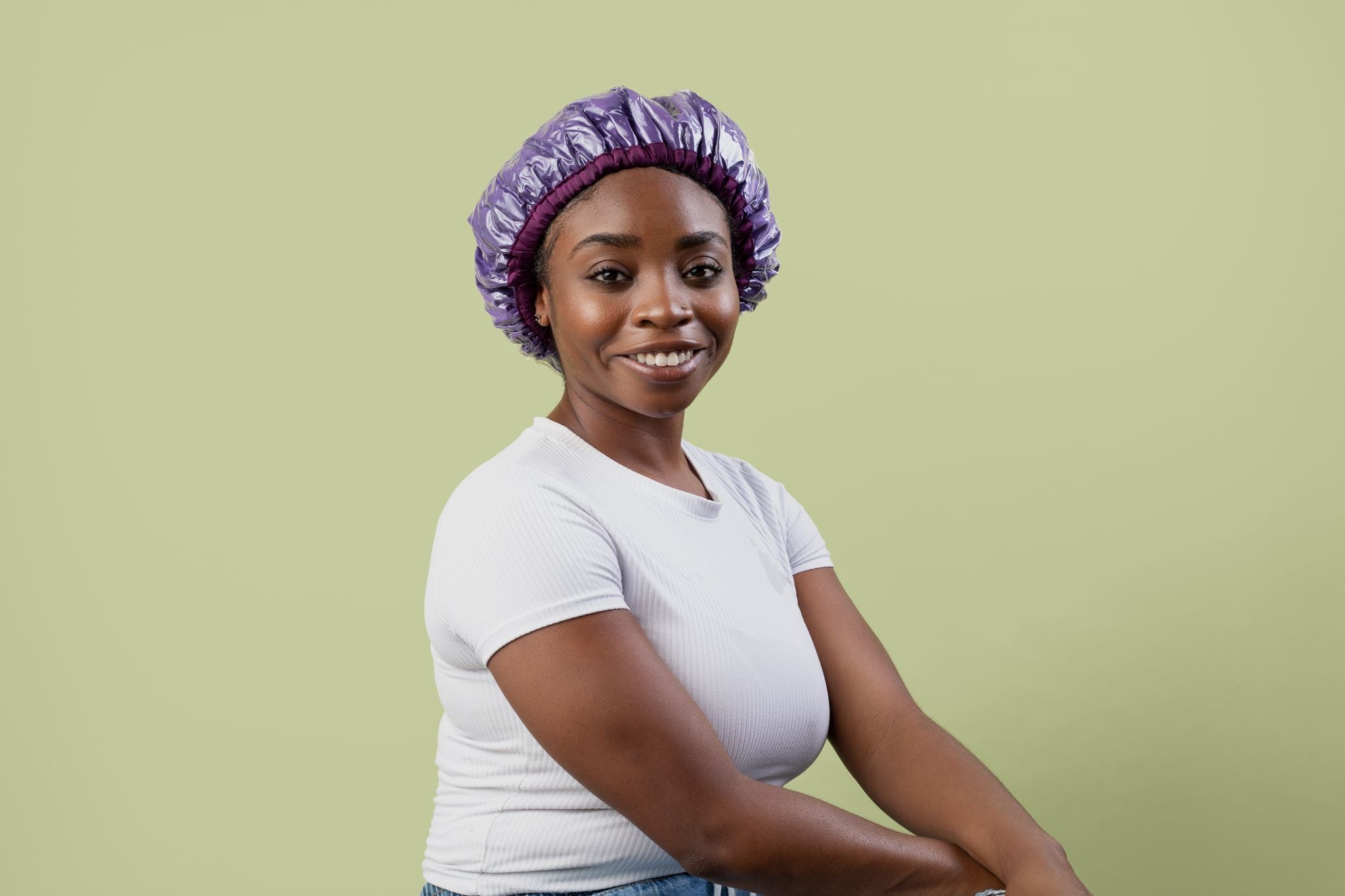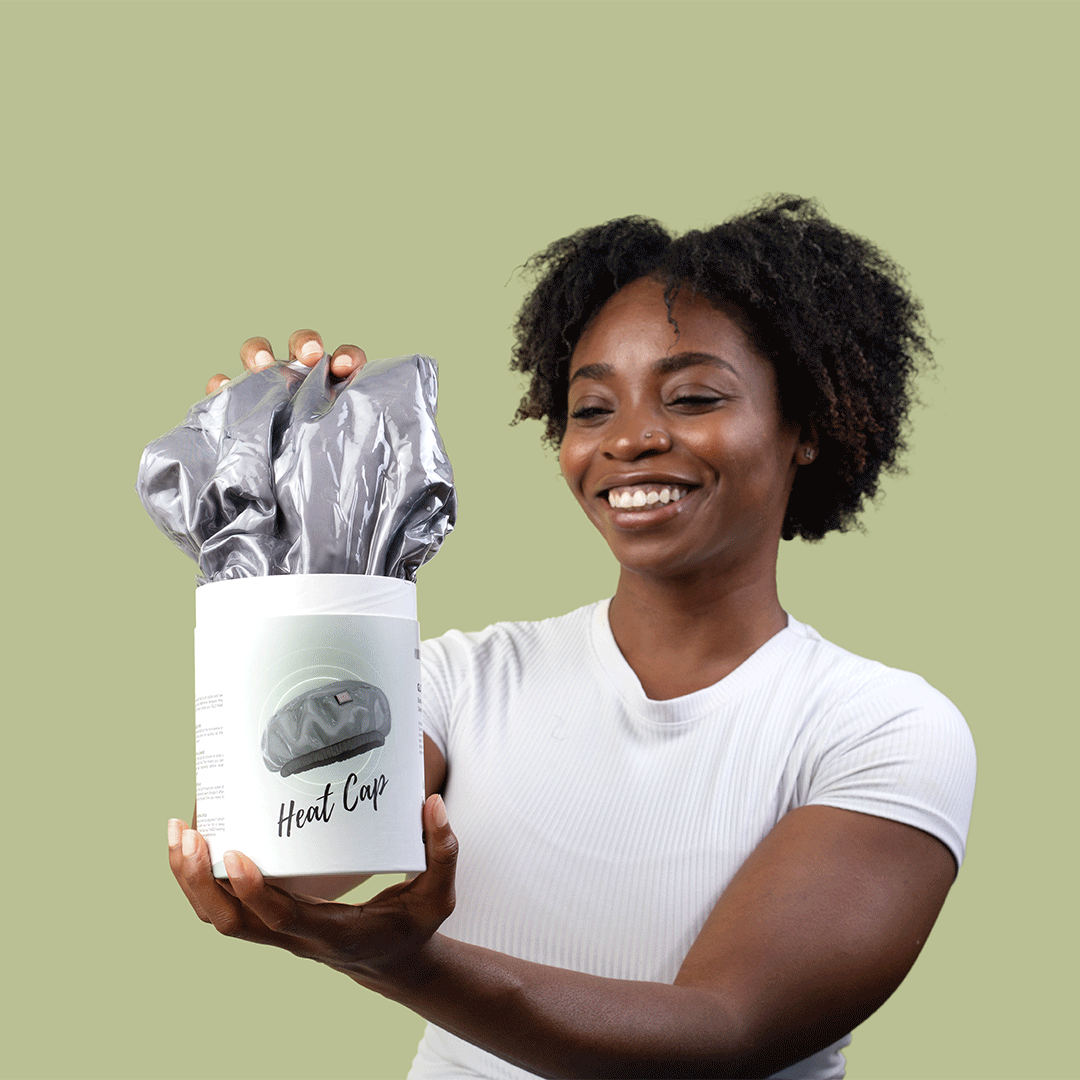 FAQs
HOW DOES THE GLO HEAT CAP WORK?

Unlike other heat caps, the GLO Heat Cap is powered by a small battery. This allows you to start your deep conditioning process with the press of a button. All you have to do is connect your battery to the cord inside of the inner pocket and zip it back up. Hold down the power button to turn it on and off. Click the power button to cycle through the heating levels (high, medium, and low). When you're done deep conditioning, remove the battery and charge it through the included adapter.
HOW DO YOU DETERMINE THE HEAT SETTING OF THE GLO HEAT CAP?

There are three colors that each represent a specific heating level. Once turned on, you can switch through the heating levels by pressing the power control button.

Red - High Heat
Blue - Medium Heat
Green - Low Heat
HOW DO YOU KNOW WHEN THE BATTERY IS FULLY CHARGED?

Once fully charged, the light will show green on the corner of the adapter. Leave the battery disconnected until the next use to preserve battery. One full charge gives the GLO Heat Cap at least 1 hour of heating time on high heat. It takes about 4 hours to fully charge the battery.
Is there a warranty?

Yes! For the first year, if your GLO Heat Cap breaks, we'll replace it.

If your battery or charger stops working, we'll replace them for up to 3 years. After the warranty period, a fee will apply.